Visit us in the spring or fall for off-season rates!

Save an average of 30% by staying in May, early June, September or October.

Check Availability

Memories to Last a Lifetime

Enjoy time with your family by the lake at Sebago Lake Lodge and Cottages

See Accommodations

Activities on the Water

Enjoy the treasures of Sebago Lake

Sailing, Boating, Kayaking, Swimming, Fishing, Water Skiing - We Have It All!

Read About Our Docks
The Sebago Lake Lodge & Cottages
We welcome you to Maine's Lakes Region and beautiful Sebago Lake! Sebago Lake Lodge & Cottages is located on a lush point of land that juts out into Sebago Lake in Standish, Maine.
You can enjoy the tranquility of the lake punctuated by the call of the loons. Relax by the lake, fish, swim, or use our complimentary canoes and kayaks. Barbecue on the lawn in front of your cottage or enjoy a roaring fire in our outdoor fireplace. Bring back fond memories of your childhood and make new memories with your family!
Guests can choose from accommodations in our Main Lodge or Guest House, or from one of our many housekeeping cottages. With our location on the Sebago Basin, all rooms and cottages have a view of the Lake. We are minutes from shopping, restaurants and entertainment, and we are centrally located for easy trips to the White Mountains of New Hampshire, the Old Port in Portland, or outlet shopping in Kittery, Freeport, or North Conway.
Visit us in the spring or fall for off-season rates! Save an average of 30% by staying in May, early June, September or October. Enjoy spring fishing, hiking and shopping – beat the crowds and the heat! In the fall come and see Maine's beautiful foliage and visit our country fairs. There is something for everyone at Sebago Lake Lodge & Cottages.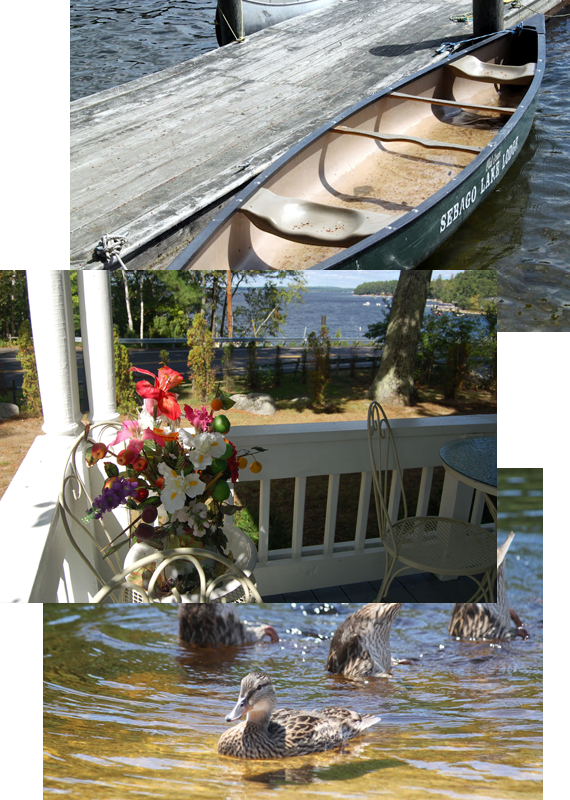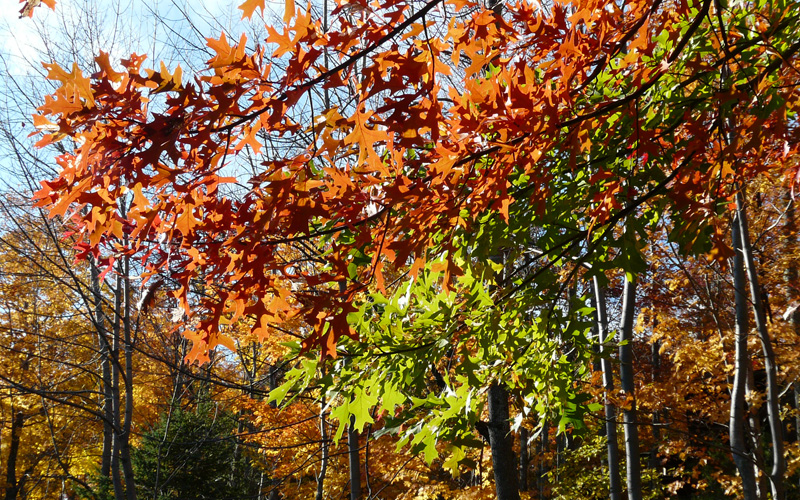 The Sebago Lakes Region is the perfect place for hiking, boating, skiing, shopping and more. The Lodge can be the base for all your activities.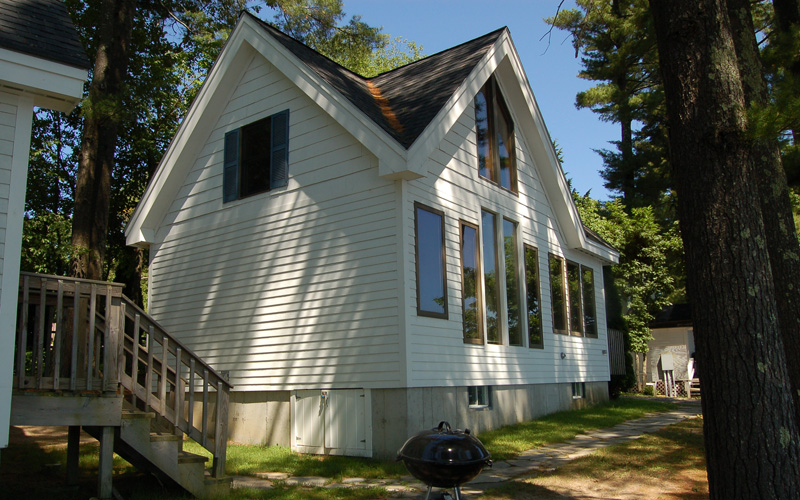 We have cottages for family stays, cozy rooms in the guest house for couples and even single rooms in the lodge for a personal retreat – all lakeside!